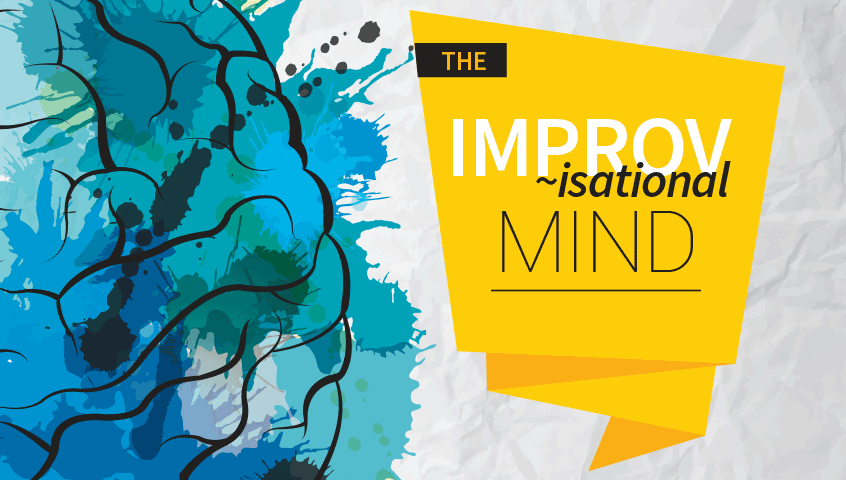 Theater Arts Course for Entrepreneurs!
No other Entrepreneurship program in the world offers this unique course that blends Theater Arts and Entrepreneurship!
ENTREPRENEURSHIP EXCLUSIVE - Now in full effect, the CSUSB's globally recognized Entrepreneurship program will continue the Theater Arts course called "The Improvisational Mind". This course is geared towards developing entrepreneurship improv and quick-wit brain-training skills. Last spring, the Test Pilot course was introduced and proved to be a raving success amongst our pioneering students. After 3 years of pilot testing, as of Fall 2020 this course is officially a required element of its educational program! If you want to take the course now and are a junior/senior level Entrepreneurship student (major or minor), you can enroll in the next offering of the course.  The course can be used to satisfy one (1) of your Entrepreneurship electives.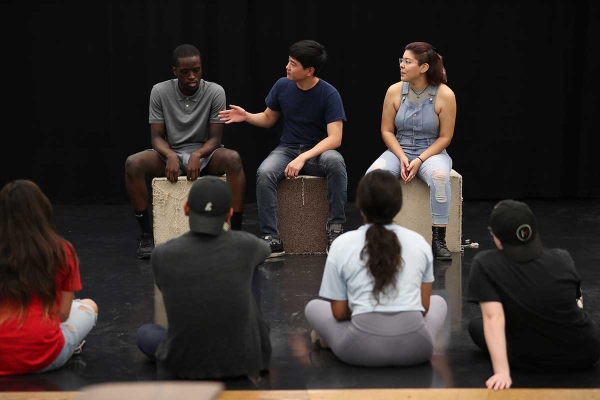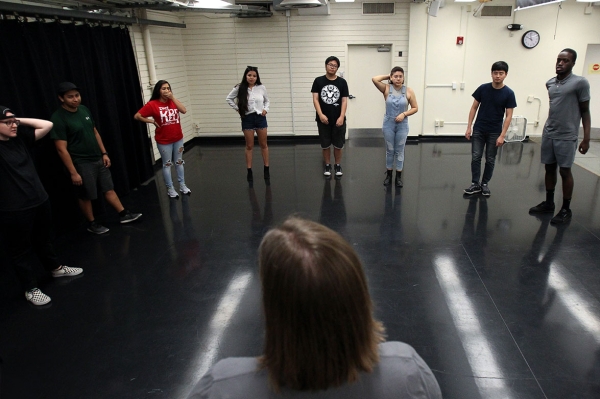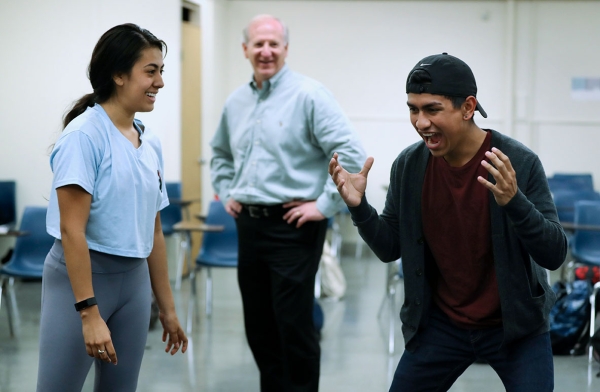 This course, developed in collaboration with Professor Johanna Smith of the CSUSB Theater Arts department, is a requirement for all students studying Entrepreneurship in our various programs in the JHBC and in our interdisciplinary programs (e.g. Entrepreneurship in Art). As far as we can tell, CSUSB is the only university in the country to offer this type of course as part of its required curriculum!
Course Overview
As entrepreneurs we continuously face uncertainty. A substantive part of 'thinking like an owner' is cultivating the ability to think and act creatively and consistently in situations where we feel we have no control. But we do have control – the improvisational mind opens up the reality that uncertainty is more certain for us. The course is designed to train students in the techniques of Improvisation in order to develop the foundational performance skills for success in any fast-paced, unpredictable business environment.
Improvisation isn't simply panicky reaction; it's a way in which people can actively explore possibilities, synthesize available information, and innovate in response to a challenge in real time. Improvisation thrives where planning meets execution, and the art of improvisation is really about making fast decisions and adapting when faced with unanticipated situations. – Bob Kuhlah, Getting to Yes And...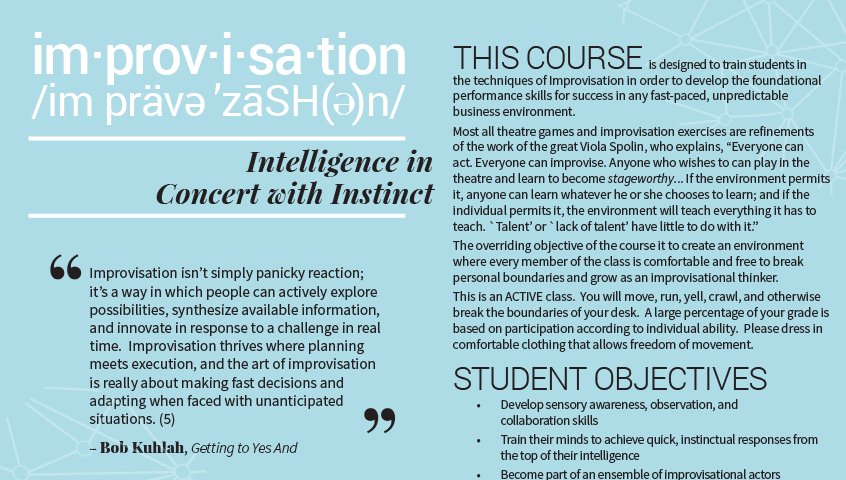 View a Sample syllabus from the TA3141 Undergraduate Theater Arts course for Entrepreneurship.
Please check for future enrollment periods.