High School Students - Get A Taste of Entrepreneurship and the College Experience This Summer!
A truly unique opportunity for high school students to learn about entrepreneurship in a college setting, working with the faculty of a TOP 35 Globally Recognized Entrepreneurship program! Join us this summer and stay 2 nights on campus at CSUSB and engage in fun activities, meet alumni and local entrepreneurs, and learn & explore the fundamentals of entrepreneurship! Enroll today in one of the two sessions offered this summer!
Learn & Explore the Fundamentals of Entrepreneurship
14 hours of instruction and experiential learning
75 minute campus tour
All participants stay in our on campus student housing
Mindset - how to Think Like An Owner!™
Where do ideas come from - problem-solving, creativity, and innovation
Power of customer feedback/ validation - vetting your idea
Choosing the right startup model for your venture
Identifying the right startup resources
Avoiding the rookie mistakes
Learning takeaways & engaging events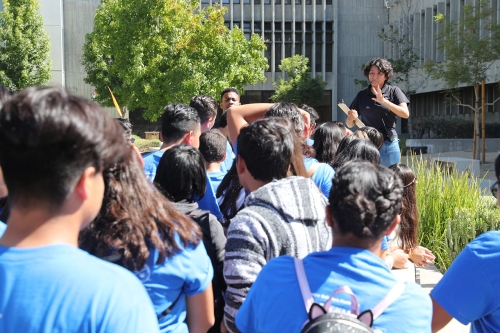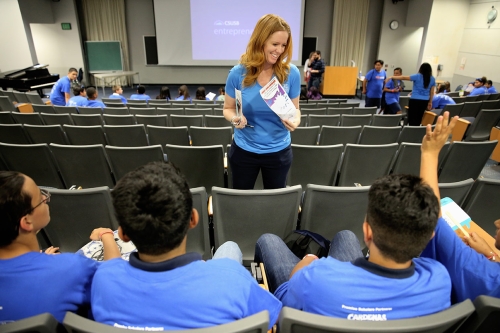 Two Sessions Available in July 2019
• Sunday, July 14th to Tuesday, July 16th
• Friday, July 19th to Sunday, July 21st
Early Bird registration for a single registered student for one selected 3 day, 2 night camp session is $149.99. Regular registration price AFTER May 5th for one selected 3 day, 2 night camp session is $299.00. All meals and program materials are included, as well as select toiletries and linens. A registration packet will be emailed to your address in order to complete registration. Distinct permissions and waivers from a parent or legal guardian will be required prior to your camp session start date. Specific instructions will be emailed to the email address provided with your registration.
PARENTS PLEASE NOTE: There will be verified chaperones present during the entire stay on campus for the safety and security of our minor guests. Please be assured safety is our first priority. Housing & Residential Education, in coordination with the University Police, works to provide a safe and healthy living environment for all students and guests through several resources, including all hour immediate University Police response and support, all doors leading to residence hall rooms and apartments are locked 24 hours a day, security cameras throughout the villages, "Blue Phones" located throughout villages, and video security cameras are operating in public spaces in all facilities. Learn more about campus security.
Secure your Spot Right Here & Register Below
Registration Ends June 21st, 2019
QUESTIONS: For detailed questions or assistance throughout the registration process, please contact Stacey Allis at 909/ 537-3217 or via email at stacey.allis@csusb.edu for any questions, cancellations or concerns.
CANCELLATIONS: We must receive a written request for cancellation 48 hours prior to registration closing date of June 21, 2019 for a full refund, minus the online registration fee. You may email Stacey Allis at stacey.allis@csusb.edu for any questions, cancellations or concerns.